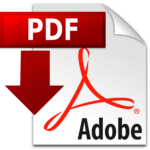 Article I                Name
The name of this organization shall be the New York City Geospatial Information Systems and Mapping Organization or GISMO
Article II               Mission
The mission of GISMO is to assist and educate Geospatial Information Systems (GIS) professionals in Greater New York City and to work to improve the development, implementation and maintenance of geospatial information technology. Additionally, GISMO advocates for increased accuracy and timely updating of geospatial databases.
Article III             Purpose
GISMO is established to support development of the GIS profession within New York City. GISMO will contribute to continuing education and professional development opportunities for students and those working in the geospatial industry. GISMO will foster a spirit of cooperation among local, state and federal agencies, educational institutions, non-profit organizations, community groups and the private sector in addressing priority geospatial issues.
GISMO's primary goals and objectives are to:
Support and promote GIS and other spatially related professions and users throughout Greater New York City.
Assist and educate GIS professionals by providing opportunities for training, networking, information sharing, presentations and other forms of professional development.
Promote the use of GIS and the networking of GIS users, and serve as a resource for those who develop, implement and maintain GIS in Greater New York City.
Foster a spirit of cooperation among local, state and federal agencies, educational institutions, other state, local and national GIS organizations, individuals, and the private sector in addressing priority GIS issues and spatial data development initiatives for Greater New York City.
Contribute towards hosting regular meetings, conferences and technical workshops for the exchange of information and to exhibit applications, products and services.
Educate the general public about the nature of, and benefits from, geospatial information and related technologies, including but not limited to geospatial and land information systems, the Internet, mobile and wireless systems and geo-enabled crowd sourced information.
Publish documents, produce educational materials and promote education pertaining to geospatial information and related technologies.
Article IV             Membership
Section 1
Membership in GISMO is open to all those individuals whose interests, background or experience are compatible with the purposes of GISMO as stated in Article III.
Section 2
A "Member in Good Standing" shall be defined as a person who has paid their dues, if required, and whose actions, conduct, and ethical practices are consistent with the mission and purpose of GISMO. All members must submit an online membership form that provides contact information, GIS interests and resources to share. Only "Members in Good Standing" are eligible to vote at the Annual Meeting. The Board will determine the annual dues amount.
Article V              Board of Directors
Section 1
There shall be a Board of Directors (Board). The Board shall consist of a President (President of GISMO) and eight At-Large Board Members. All Board members will serve two year terms of office. Their terms will run concurrently.
Section 2
GISMO will hold an Annual Membership Meeting. There will be elections at the Annual Membership Meeting every two years at which the GISMO President and other Board members shall be elected. To vote in the elections, a member must be in good standing for at least three calendar days prior to the date set to begin voting. Voting will be conducted by secret online ballot in a manner to be approved by the Board of Directors. Voting will take place for a period of time set by the Board of Directors, of no less than seven days and no more than 14 days. Within 30 days following the election of a new Board and President, the Board shall appoint a Secretary and Treasurer who must be GISMO members in good standing. If Secretary and Treasurer are not Board Members they may not vote on Board matters. The Secretary and Treasurer are expected to attend all meetings of the Board of Directors. (Note: Throughout this document references to numbers of days will be in calendar days.)
Section 3
Should the President of GISMO or any of the Board Members become unable to complete their term for any reason, the Board may determine if, when and how a special election shall be called to fill the vacancy as long as elections are held in compliance with procedures to be found in Article V, Section2.
Section 4
Every two years the Board shall appoint a Nominating Committee with at least one member being a current Board Member. The Nominating Committee shall seek nominations for least one candidate for President and at least eight candidates for Board positions. GISMO members can nominate themselves for any position. All persons nominated shall be members in good standing of GISMO. The Nominating Committee will ensure that at least one candidate running for a Board of Director position, is a student member of GISMO.
Section 5
The Board shall establish standing rules governing the nomination and election process in order to ensure a fair and equitable election of the President and of Board Members. The winner of the Presidential election shall be determined by the candidate who receives the highest vote total. Members will be able to vote for no more than eight different candidates for the other Board of Director positions, casting only one vote per candidate. The eight top vote getters will be elected to the Board. A nominee for President can also, simultaneously, run for a Board position, but if the Board candidate is elected President and is also one of the top eight Board vote getters, the nominee must become President and the Board nominee placing 9th in the voting will fill the vacated Board position.
Section 6
Any Board Member other than the President may be removed by a majority vote of the entire Board with or without cause. A majority of the Board members may mandate the holding of a special vote of GISMO members to replace the standing GISMO President.
Section 7
Meetings of the Board will be held in person and/or via Conference Call at least four times annually. All motions of the Board must be carried by no less than five affirmative votes. Between regularly scheduled meetings of the Board, urgent business may be conducted by a majority vote of the Board by responding to a direct communication by the President. Diligent efforts will be made to ensure that votes by the Board of Directors shall involve all members. When this is not possible, a motion may be carried by the affirmative vote of no less than five members of the Board.
Article VI             Duties of Officers
Section I              President
The President shall:
Provide guidance and coordination for all activities of GISMO
Preside at GISMO meetings of the Board and of the membership
Appoint all GISMO Committees, including designating their chairpersons
Call meetings of the Board
Carry out any other duties as assigned by the Board
Section II             Secretary
The Secretary shall:
Serve at the pleasure of the Board
Maintain a current roster of members in GISMO
Coordinate member and Board meetings, and prepare, report and distribute minutes to members.
Carry out any other dues as assigned by the President or the Board
Notify membership of elections, nominations, and amendments to By-Laws at annual meetings
Section III            Treasurer
The Treasurer shall:
Serve at the pleasure of the Board
Receive and disburse funds
Provide the budgeting necessary and maintain accounts that shall be open to review and approval by the Board
Prepare financial reports as necessary including at least one annual financial report available to the membership
Carry out any other duties as assigned by the President or the Board
Section IV            Other Duties and Responsibilities
Each Board Member shall attend all Board meetings. Any Board Member absent from two consecutive meetings without prior written notification to the President shall automatically be subject to a vote for removal from office.
Article VII            Meetings
Section 1
There shall be an Annual Meeting of GISMO at a location to be determined by the Board. The Board will endeavor to set the date of the Annual Meeting at a consistent time of year. Annual meetings shall be announced to membership at least 30 days prior.
Section 2
The Board may call for a special meeting of GISMO members. Notification of such meetings shall be made to all members at least 30 days prior.
Section 3
At all GISMO meetings, 5% of eligible voting membership shall constitute a quorum. Valid attendance at meetings includes those who attend remotely via conference call.
Section 4
GISMO and its Board will work to ensure that there are at least four membership meetings annually at which membership value is delivered in the form of presentations by subject matter experts, technical training sessions, discussions on topics of importance, and similar professional development activities.
Article VIII           Membership Dues

To be a member in good standing in GISMO annual dues must be paid in an amount to be set by the Board of Directors, however the dues amount for fully employed individuals will not be less than $5 annually. The membership year begins on July 1st and ends on June 30th. (Note: As of 9/9/15 GISMO dues for fully employed individuals is $20 annually and includes membership in the NYS GIS Association. GISMO currently does not require student members to pay dues but does require that they register as student members on the GISMO website.)
Article IX             Books and Records
The GISMO Secretary and Treasurer will maintain business and financial documentation. An annual GISMO financial ledger will be made available, for review by the membership, at each Annual Conference. By majority vote of the GISMO Board of Directors an Audit Committee may be established and an audit conducted of all GISMO financial records. The GISMO fiscal year begins on July 1st and ends on June 30st.
Article X               Committees
All committees shall be created by the President, subject to the approval of the Board. Committee Chairs shall be appointed by the President, subject to the approval of the Board.
Article XI             Parliamentary Authority
The rules contained in the current edition of Robert's Rules of Order shall govern GISMO in all cases to which they are applicable except where they are inconsistent with these By-Laws and any special rule of order GISMO or the Board may adopt.
Article XII            Amendments to the By-Laws
Section 1
Amendments to these By-Laws may be proposed by any member of the Board of Directors. GISMO members must be notified of all proposed By-Law changes at least fifteen days prior to the Board of Directors vote on them, and following a review of all comments offered by members. Amendments to the By-Laws are carried by a majority vote of the GISMO Board. GISMO members may submit proposed amendments to the By-Laws by sending them to the GISMO President.
Article XIII           Disbursement of Funds
The spending of GISMO's funds and the signing of contracts with vendors requires a majority vote of the Board of Directors and must be reflected in records maintained by the Treasurer and disclosed to GISMO membership at annual meetings. Only a Board member, designated by the Board of Directors, may sign a contract entered into by GISMO.
Article XIV           Public Positions and Alliances/Cooperative Agreements
Public policy positions taken by GISMO must be approved by the Board of Directors. Alliances or cooperative agreements with other organizations must be approved by the Board of Directors. GISMO members shall be informed of these Board actions via posting on the GISMO website and via email.
Current as of November 2015.