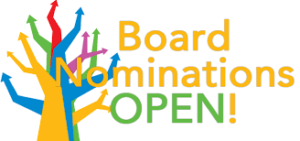 Elections for the GISMO Presidency and 8 Board of Directors positions will take place in mid-December. The Treasurer and Secretary positions are appointed by the Board.  All positions have two year terms. If you have an interest in running please do the following by Friday, October 20th.
Self-Nomination Procedure
1) Write to Amy Jeu (ajeu@hunter.cuny.edu) and let her know of your intention to run. Amy is a current GISMO Board member who handles membership communications and outreach.
2) Submit to Amy a 350 word statements that describes your candidacy that includes information about your education, work background, top priorities for GISMO, thought about GIS and anything else you believe to be relevant to your candidacy.
3) Submit a picture of yourself suitable for posting on the GISMO website.
4) Please note that we very much would like student members of GISMO to run for Board positions.
If elected, all positions require a minimum commitment of at least two hours per month on GISMO related activities in addition to attending meetings once, every two months. Board meetings are held at the offices of the Fund for the City of New York in Lower Manhattan.
We expect to be holding a GISMO meeting just before balloting is to begin – in early December – so that our members will have an opportunity to meet and question the candidates. The time and place of that meeting will be announced in early November.