PRESIDENT
Alan Leidner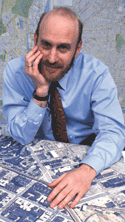 Dear GISMO members,
I have been GISMO President for the past two years and I am running for another two year term. It has been a privilege to serve you and I have enjoyed every second of it. My special thanks goes to the GISMO Board and Officers and to the GISMO members who have stepped up and volunteered to support our activities.
For those of you who do not know me: I am currently the Director of the Center for Geospatial Innovation with the Fund for the City of New York. Most notably, we are now working on a project to develop interoperable data models for underground infrastructure networks and soils. In the past I worked, in the NYC Department of City Planning (starting in 1969), the Mayor's Office of Operations, the Department of Environmental Protection and DOITT. In the 1990's I worked with many other GISMO members to support the creation of an accurate basemap for NYC. From 1999-2004 I served as the NYC GIS Director. After retiring from City government, I put in a ten year stint with Booz Allen Hamilton, a private consulting firm, working with federal agencies on infrastructure mapping and protection strategies.
Over the past years we have increased GISMO membership from under 100 members to more than 360 today! This has been due in good measure to our policy that allows students to join GISMO for free, while also paying student membership in the NYS GIS Association.
During my term we have held regular membership meetings with interesting speakers and organized a number of specialty events such as the Queens Museum Exhibition (thank you Jack Eichenbaum and friends) the NYS GIS Association Summit (thank you Colin Reilly) and the recent Jobs Fair (thank you Amy Jeu and many others). We have been fortunate to receive the support of the Fund for the City of New York. The Fund allows us to use their conference room for our membership meetings and provides refreshments as well, all at no cost.
Over the coming two years I hope to lead GISMO towards the following goals:
Increase the number of GISMO members from NYC and other government agencies
Hold Jobs Fairs on an annual basis
Work towards inserting GIS curriculum into the City's public schools
Provide more opportunities for socializing and networking for our members
Support the expansion of GIS to more private sector and non-profit organizations
Build our relationships with the NYS GIS Association and other GIS organizations in NYC and around the world
Continue to make NYC a national and international GIS Hub for R&D and jobs generation
To be successful I will encourage more of you to become volunteers and take part in at least one activity. I also want to hear from you if you have additional ideas for GISMO priorities. Please feel free to contact me at aleidner@fcny.org if you have any comments or questions.
---
BOARD OF DIRECTORS
Wendy Dorf
I was employed in City government for thirty-five years, twenty in which I managed mapping projects at the Department of Environmental Protection. The first project I managed was the mapping of the Citywide Water Main System, one of the earliest digital maps of this magnitude. The success of this project paved the way for digitizing the sewer system and finally for the development and implementation of the New York City basemap, along with my colleague Alan Leidner and others. I became DEP GIS Director shortly before 9/11 at which time I was directed to manage a team of engineers and GIS experts to map the infrastructure beneath the remains of the World Trade Center to enable first responders to navigate the site safely. The team was known as the Deep Infrastructure Group (DIG).
Since retiring from government I have consulted on numerous infrastructure digital mapping projects. I am a founding member of the New York Geospatial Catalysts (NY GeoCATS), whose mission is to jump start geospatial projects for the benefit of the citizens of our city. The Fund of the City of New York has embraced and funded this mission under the umbrella of the Center for Geospatial Innovation. The Fund's generosity enabled the development of the infrastructure integration project, a primary geospatial initiative that is currently under the direction of the Mayor's Office.
I have served on the GISMO Board of Directors for two terms and have been a member of GISMO since the 1990's. I have been dedicated to advancing geospatial technologies and projects for most of my career and over the years have become a steadfast advocate of the benefits derived from using GIS to improve efficiencies and the quality of life everywhere. I wish to serve on the Board of GISMO for another term as GISMO is the premier organization that supports and informs the community about everything GIS.
Jack Eichenbaum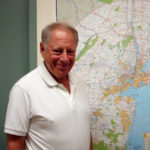 Founding GISMO in 1990 was the best thing I did in 23 years of working in NYC civil service. Large local governments, like modern corporations and universities, are organized hierarchically  so that information does not flow easily across agencies. Yet the problems we face clearly overlap agencies.
In 1990 I was using GIS to generate computerized property valuation for property taxing purposes in the NYC Department of Finance. I needed information about crime, school quality, demography and other data to help explain the variation of property value based only on physical characteristics. I also needed to learn more about GIS technology. With the blessings of my supervisors, I was able to devote time to organizing.
Some of my initial concerns have been addressed. There is a GISMO-based GIS camaraderie in NYC which extends to the non-profit and private sector as well as different levels of government.  At DOITT, data have been aligned to a common base map.  Data now flows freely! We have a NYS-wide organization to bring us together on that level. (I participated in the early organizing efforts of that!)
Yet there are still some concerns that have not been well addressed.  In general, data quality is not being maintained. As more expenditures have been directed toward computers and software, funds and priorities have  shifted away from basic data collection and correction. Furthermore, NYC is located at the core of a tristate multi-county metropolitan area. For investigating transportation, ecological and and economic development issues, data needs to be able to cross political boundaries. At this time,   metadata and data quality standards differ sharply among the municipalities, counties and states in Greater NYC. While GISMO has always welcomed participation from our neighbors, this has not resulted in much formal progress in solving data migration issues.
I retired from the NYC Department of Finance a dozen years ago. When I did, my access to  familiar GIS software and the rich property data base retired with me. My activity shifted more  to fundamental exploration in NYC. (Exploration is the laboratory for the science of Geography.)  I now teach Geography of NYC and lead about 40 walking tours a year around NYC for a variety of groups. I  taught a course called "Ground Proof" for GISMO members. I believe that the BEST GIS is the human brain,  capable of integrating incoming sensory data filtered through learned geographic concepts.   I am active in community affairs, particularly where expertise in history and geography is called for. (Since 2010, I have served as the official Queens Borough Historian.)
I felt such joy at GISMO's 25th anniversary celebration in 2015.  I wish to continue to bring my unique perspective to GISMO and the GISMO board.
Amy Jeu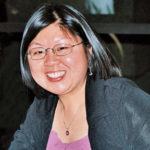 Having served two years as a GISMO Board Member, I would like to continue for another term. I have been a dedicated member of GISMO since 2005 attending meetings, maintaining the GISMO website, monitoring the GISMONYC yahoo groups listserv, and serving on the former GISMO Steering Committee.
As GISMO grew and evolved, changing from informal gatherings to a more structured organization, my involvement in GISMO followed suit. As an integral member of the GISMO Bylaws and Elections Committee, we develop procedures to ensure the vitality and longevity of GISMO; ensure that elections are conducted properly and fairly; and seek to implement sustainability strategies. As a member of the GISMO Nominating Committee, we seek nominations for GISMO Board of Directors positions.
As a Board Member, I serve as the Membership Secretary and Director of Communications, working in close collaboration with the NYS GIS Association maintaining the membership database and sending notices and announcements to all members. The President of GISMO and I work jointly ensuring our official means of communication with members and the public are current and up-to-date. I oversee and am responsible for mailings to the membership; creating digital and printed media; updating the website, Facebook page, and YouTube channel; co-moderating the GISMONYC yahoo groups listserv; and whenever possible, filming and making available recordings of speaker presentations. In the upcoming year, we will be improving our presence on LinkedIn and providing digital spaces to our special interest groups.
I have played a key role on numerous special events committees to include Agency GIS Forum, GISMO's 25th Anniversary, the Map Mosaic Exhibit at the Queens Museums, and the GIS Job & Career Fair; and ensuring our events are presented in a professional manner and conducted seamlessly.
I hold a Master's of Geographic Information Science (MGIS) Degree from the University of Minnesota and a Bachelors of Arts from Hunter College, CUNY.  Beginning in the late 1990s, I have taught GIS at Hunter College and the University of Minnesota. I currently work for the Department of Geography at Hunter College as a Geoscience College Laboratory Technician (CLT) supporting students, faculty, staff, and alumni in geospatial technologies; and serve as the staff cartographer creating maps for print and publications.  My interests are in GIS education, cartography, information design, disaster relief GIS, and spreading the use and knowledge of geospatial technologies to a wide audience.
Connie Koo

My intention to run for a GISMO board position is to help further develop the inventory of GIS program, assist with outreach to GIS interested students, develop student membership, expand the knowledge of GIS to a broader audience, cultivate an interest in GIS in organizations that can advance the field of GIS, and find meaningful ways to incorporate GIS with sustainability.
Connie Koo is a student at Hunter College studying Geography with a concentration of sustainability. As a budding geographer, Connie's interest is the vast capabilities of GIS in furthering sustainable goals in urban centers. Her experiences include working with advocacy and non-profit organizations geared towards environmental stewardship. Her involvement with the Department of Parks and Recreation has allowed her to work with various green systems implemented across the city, which allowed her to see the potential of GIS in expanding sustainability. During her time as a member of the career-planning committee for GISMO, she developed a program for a career crash course with the intent of prepping students for GISMO's career fair. The goal of the crash course was to give students an insight into the professional world associated with GIS. As a board member of GISMO, she wants to continue to develop the database of GIS programs across New York State, develop student membership, expand the knowledge of GIS to potential students, cultivate an interest in GIS in organizations that will advance the field of GIS, and find meaningful ways to incorporate GIS with sustainability. Connie is currently developing an extensive database for GIS programs across New York and New Jersey in order to expand GISMO's outreach to students. As a volunteer, she continues to help GISMO act as a liaison between students and professionals while facilitating collaborations between GISMO members that strengthens the GIS community. Connie is currently volunteering under the Horticultural Society of New York, where she gardens with the at-risk populations the organization serves. Her goals are to flourish her horticultural knowledge to develop impactful green spaces using GIS to foster sustainable communities.
Kristen MacFarlane
My name is Kristen MacFarlane and I am interested in running for a position on the Board of Directors of GISMO again. Every time I attend a GIS event, I'm always struck by how diverse the GIS community is. At the career fair in October, I had the opportunity to register people and just hearing about the wide variety of backgrounds and interests they all had reminded me that GIS is applicable across many different sectors. If elected to the board, I would like to focus on more professional development for people within the field to learn about new tools and technologies that they could use to expand their skill set. Currently, I am the Senior GIS Analyst at the Institute for Children, Poverty, and Homelessness (ICPH), a nonprofit policy research organization. We analyze data involving family homelessness in NYC and across the US, and my role is to create maps and interactive data tools that allow policymakers, educators, and others see trends in homelessness in their area.
Lisa Palmer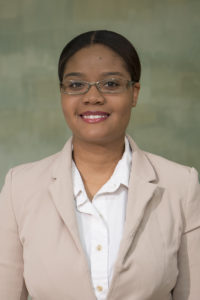 Noreen Whysel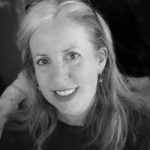 I have been an active member of GISMO since 1992, and have served on the board of directors since 2013 and the steering committee since 1996. I spearheaded many early initiatives including our original "Virtual GISMO" outreach, the gismonyc.org website, listserv, and social media accounts. During the past term, I developed programs that extend our community via partnerships with organizations including the National Geospatial-Intelligence Agency, Technology Transfer Days and the New York City Center for Geospatial Innovation at the Fund for the City of New York. I worked with Amy Jeu to curate the Queens Museum exhibit "Map Mosaic: From Queens to the World" and with Jessie Braden to plan the startup panel for GISMO@25.
In the past year, I also have worked with the Fund for the City of New York to evaluate plans for a 9/11 geospatial archive and to further promote outreach and collaboration among GIS and geospatial oriented communities called COGITO: The Coalition of Geospatial Information Technology Organizations. For 2018, I will continue to develop our relationships with external organizations to support the overall community and develop learning, networking and research opportunities for GISMO members. This has and will continue to include partnering with local events and obtaining discounts for GISMO members. I am a huge proponent of mentoring and wish to continue to support student members via job fairs and other student-oriented activities.
Background
Noreen is Chief of Operations at Decision Fish, a financial literacy application. Her background includes information architecture and management, digital archiving, technology consulting and website development for various government, NGO and business clients. Her favorite projects have a mapping component. She is a MSLIS graduate of Pratt's School of Information and holds a BA from Columbia University.